Phantom transfers occurring in real life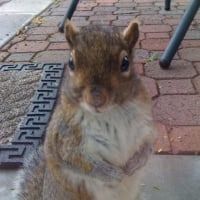 In the past 2 days, 3 transfers for $9000 each have occurred from my B of A savings to checking. Neither Mrs. Squirrel nor I initiated these transfers. After an hour on the phone with 3 different B of A representatives, there is no clue how these transfers were initiated.
I do sometimes make $9000 transfers, but never 3 within 2 days. If I wanted to transfer $27,000, I would do that in a single transfer.
The bank could find no point of origin for these transfers. I am wondering whether there is any mechanism in Quicken which could have gone haywire and caused the transfers.
I can see the transfers coming down in the OFX log. I'm not sure where to look or what to look for to see if Quicken sent these transfers up to the bank.
The exact same thing happened once before back in December 2021.
Any ideas on where I could look to determine whether Quicken is responsible? I absolutely have no reminders/scheduled transactions which could be responsible for this.
Quicken user since version 2 for DOS, now using QWin Premier Subscription on Win10 Pro.
Tagged:
Comments