Credit Card expiration - helping update merchant accounts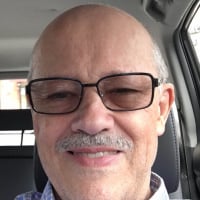 When your are set up for auto-renewal on merchant accounts, and your credit card gets renewed, you have to inform every merchant of the new card expiration date. Quicken could assist in identifying all the merchant accounts you need to update, if a slight change is made to the Bill and Income Reminders display.
On the All Bills & Deposits tab, adding a column "Account Used" and being able to sort on this parameter, would quickly allow you to identify the merchant accounts being paid with a particular credit card account.
The Monthly Bills & Deposits tab has this column, but you can't sort on it and to see a true inventory of all the merchants, would require you to go through all 12 months.
The development of Virtual Card numbers by many credit card companies adds a factor that needs to be considered to Card Expiration Date handling.  Many Virtual Card numbers have expiration dates beyond the expiration date of the card itself. Not being sure that all Credit Card companies will alert you to expiring Virtual Card numbers, it would be nice if Quicken could accommodate a record of the virtual card number and its expiration against a merchant and the actual credit card account that you have in your Quicken accounts.
The bottom line here is a matter of protecting Quicken clients against increasing financial fraud.  Making it easier to manage Credit Card security features will help with the adoption of these capabilities.

Regards, Mike Duncan

Tagged: