PLEASE make OSU dates visible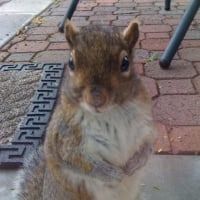 The last download dates in the OSU summary are barely visible light gray on white or light gray on lighter gray. I really have to squint to see them. It matters more these days with all the OSU failures at various FIs. As you can almost see from this screen shot, some FIs didn't download today.
Quicken user since version 2 for DOS, now using QWin Premier Subscription (US) on Win10 Pro.