Mother's Day Memories...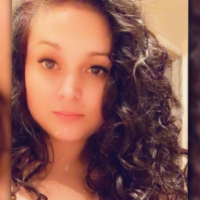 May has arrived and with it we bring your monthly Icebreaker!
In honor of Mother's Day coming up this Sunday, we'd like to honor all the wonderful mothers in the world and ask you; do you have a favorite memory with your mom (or perhaps, if applicable, as a mom even)?
Unfortunately, I don't have any memories of my bio mom as she passed when I was just 2 years old, though I do light a candle for her every year for Mother's Day. However, my stepmom (who I just call mom) has fulfilled that role wonderfully throughout my childhood. My favorite memory with her is our annual childhood travels to Lourdes, France in the summer. It was our mother-daughter bonding trip. We would site-see and explore the town, but one thing that was tradition upon arrival and before departure was to visit our favorite family-owned ice cream parlor. She would always get pistachio flavor and me, mocha flavor.
As a mom, the memories are still being made and there are already so many to choose from, but I certainly look forward to this coming Mother's Day as I do every year. My kiddos and husband never fail to fill my heart with so much love. 💗
We'd love for you to share your own, so please do!
Best wishes to all the moms out there and a wonderful Mother's Day coming up from all of us here at Quicken! 💐
-Quicken Anja
Comments