UPDATED 11/1/23 - Multiple Financial Institutions - CC-502/FDP-102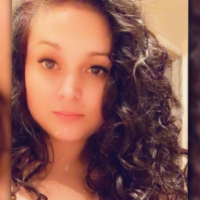 Our teams have identified an issue with multiple financial institutions receiving a CC-502/FDP-102. This is occurring due to the service provider that handles MFA (multifactor authentication) for these financial institutions is having issues.
Here is a list of financial institutions that we have seen experiencing this so far:
Aloha Pacific FCU
Fair Federal Credit Union
First Bank CA, MO, IL
First Interstate Bank I-Bank
L&N Federal Credit Union 
Macy's Credit Card
Mechanics Bank CA 
MECU Credit Union
Midland States Bank Consumer
Millennium Bank TN
Neches Federal Credit Union 
OceanFirst Bank NJ 
Providence Federal Credit Union
Royal Credit Union
State department FCU
Valley Bank Consumer 
Wright-Patt Credit Union
Columbia Credit Union
The Summit FCU
Triangle Credit Union
Truliant FCU
WESTconsin Credit Union
Horizon Credit Union
Liberty Federal Credit Union 
Tech Credit Union
Teachers Federal Credit Union
California Credit Union
Columbia Bank NJ
Brannen Bank
First Community Credit Union
Citizens Bank
Sharonview Federal Credit Union
Eastman Credit Union
Y12 Federal Credit Union
EECU - Fort Worth
Fulton Bank WebConnect
Mazuma Credit Union
Rockland Federal Credit Union
Tropical Financial CU
This has been escalated internally, though we do not have an ETA at this time.
To be notified of updates as they become available, please click the bookmark ribbon located in the upper right. If you do not see the bookmark ribbon, please make sure that you are signed into the Quicken Community. 
Thank you!
(Ticket #10535518)
-Quicken Anja
Comments