Home
Is "Exclude internal" fixed post-Q2004D?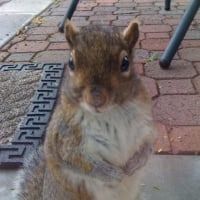 Rocket J Squirrel
SuperUser
✭✭✭✭✭
In Quicken 2004 Deluxe, the feature to &quot_Exclude internal&quot_ transfers from a report is broken. I see the same report whether the setting is &quot_Include all&quot_ or &quot_Exclude internal&quot_. I.e., the internal transfers are visible. (If I set it to &quot_Exclude all&quot_, that works as expected.)I really need &quot_Exclude internal&quot_ to work in order to get accurate reports.My question is: what later version of Quicken, if any, has this bug fixed?&lt_i&gt_Quicken Matt: Fixed title&lt_/i&gt_Message was edited by Quicken Matt at Aug 18, 2005 10:24 AM
Quicken user since version 2 for DOS.

Now using QWin Premier subscription version on Win7 Pro x64.