Home
Got a script to mass delete transactions from QIF files?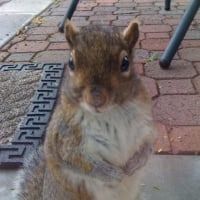 Rocket J Squirrel
SuperUser
✭✭✭✭✭
I have a large number of obsolete securities in my Quicken security list. Even though they are &quot_hidden&quot_, they still clog the pulldown menu in the Security Detail View. The menu is taller than the screen, requiring me to scroll it.I would like to mass delete all transactions pertaining to certain securities. (These occurred long enough ago that I am not concerned that the IRS is going to come asking about them.)I have both Q2004D and Q2005D. Q2005 allows multiple transaction selection in Cash Flow registers but not in Investment (not-quite-)registers.Rather than delete these transactions one at a time, I think I'd like to export my investment accounts into QIF files, mass delete the obsolete transactions, and import the resulting QIF into a new data file. QIF format makes it nontrivial to do this kind of thing. I can see that it would be possible to write a Perl script to filter out transactions relating to particular securities.Before I dust off my Camel Book, I thought I'd ask whether anyone has done this already and would like to share their solution.
Quicken user since version 2 for DOS, now using QWin Premier Subscription on Win10 Pro.