Home
NEW 6/15/17: Quicken Windows crashes when opening after recent Windows OS update (.NET Framework 4.7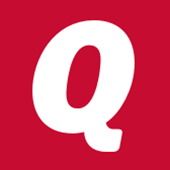 Quicken Kathryn
Administrator
✭✭✭✭
Some users are reporting that Quicken for Windows is crashing when attempting to open the product on Windows 7, 8 or 8.1. We're currently investigating the root cause of this issue, but we believe that it's related to the recent Windows OS update to .NET Framework 4.7.
There is a manual solution to resolve this issue, while our developers are working on a product resolution:
If you can't help us troubleshoot, there is a potential solution available:
Go to the Start button for your Windows system and select Control Panel
Select Programs, then select Programs and Features
Click on "Microsoft .NET Framework 4.7"

Click Uninstall/Change at the top of this screen, and uninstall .NET Framework 4.7
After uninstalling 4.7, download and reinstall .NET Framework 4.6.1, by following the instructions here: https://www.microsoft.com/en-us/download/details.aspx?id=48130
Restart your computer, then confirm you are now able to launch Quicken.
If you would like to be notified when this issue is resolved, please 'follow" this announcement.
If reinstalling 4.6.1 resolved your issue, please vote this post as 'Helpful'
so we can further narrow down and resolve this issue.
Quicken Kathryn
Community Administrator
This discussion has been closed.