Home
›
Quicken for Mac
›
Product Ideas - Quicken for Mac
›
Reports (Mac)
QMac: Add option to identify reports that need to be updated when a new Category or Tag is created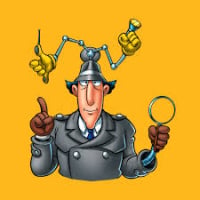 smayer97
SuperUser
✭✭✭✭✭
Problem: When new categories or tags are created, it is challenging to identify and modify reports that need to be updated to include the new category, sub-category or tag.

Proposal: When a Category, Sub-Category or Tag is created, present user with a list of reports with the following criteria:
- When a Category or Sub-Category is created, present list of reports filtered by category
- When a Tag is created, present list of reports filtered by Tag
- in both cases, allow user to select which reports to update to add the newly created category, sub-category or tag or to dismiss the list
- create 3 user selectable options to only present this dialog box for each selected category, sub-category, or tag, otherwise behave as it does now, that is, do nothing

- the above could be refined further for sub-categories to only present reports filtered with the MAIN category for the newly sub-category.

BTW, though I do not use budgets, this feature could also be applied to budgets.


If you find this feature helpful, please be sure to click "VOTE" above to increase the count of this post and therefore its visibility to other users and to the developers.

If you do not click VOTE at the top of the page, your vote will NOT be counted! Your VOTE matters!

Click "Follow" at the top if you want to receive notifications of any updates to this thread.

If you find this reply helpful, please be sure to click "Like", so others will know, thanks.
(Canadian 

user since '92, STILL using QM2007)Have Questions? Check out these FAQs:
Tagged: