Home
File NOT copied message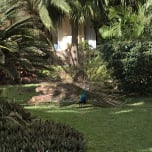 AnneK48
Member
I have received the above message for quite a while now when I try to copy my 2015 Quicken Home & Business file. I have been through many iterations of Quicken going back to 1997. When I validate the file I am getting the first set of messages below. When I try to copy the file I am getting the second set of message below. I want to move to 2018 Premier. Are these messages going to be a problem? Am I going to have to start from scratch? I have deleted personal information.

QDF:
Validating your data.
No errors.

QEL:
The old file was corrupt and only some of the data has been recovered.

QEL:
All internal consistency checks passed.

[Tue Apr 24 13:59:22 2018]
Validation has completed.
---------------------------------------------------------------

[Tue Apr 24 14:11:06 2018]
Copying file __________Cpy.QDF
finished copying data resources.

Could not copy record of type 245. DB Error: 1251
File copy failed.