Home
›
Quicken for Windows
›
Budgeting and Planning Tools (Windows)
Split transfer reminder into multiple transactions?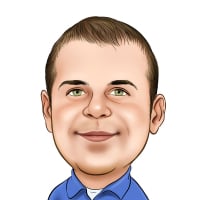 Andrew Angell
Member
✭✭
I have 13 Savings Goals setup that I need to save towards each month.  
In Quicken, I have a separate transfer reminder setup for each of these, so that I can keep track of the amounts for each.  
I do the transfer from my regular checking to my savings account, and then I contribute that portion to the corresponding savings goal.  
What this means is that every month I have to do 13 separate transfers from my checking to savings.  It would be a lot easier if I just did one large transfer from my checking to my savings, and then split that up into the separate Savings Goals accordingly.
When I do that, though, it's more difficult for me to keep track of all the individual amounts that should to each separate Savings Goal.
Is there any way to setup a single transfer that would show me all the different amounts I should apply to each Savings Goal?
Another thing I was thinking is that I could do a single Transfer Reminder for the total amount of all Savings Goals, and then setup separate "savings goal" reminders that would come out of the savings account.  I don't see a way to create such a "savings goal" reminder.  Only income/bill/transfer.
I was thinking that I could simply setup Transfer Reminders from the savings account into the Savings Goal, and then go ahead and do the actual transfer transaction in Quicken instead of going through Planning -> Savings Goals -> Contribute.  However, when I do that, it causes
this
, which is an even bigger problem.
Anybody else struggle with this?  Any information on this would be greatly appreciated.  Thanks!
This discussion has been closed.