Quicken Customer Support Abdicating Responsibility - due to connection errors with accounts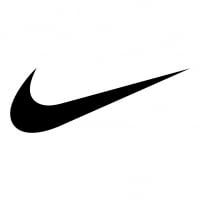 I am very bothered by the increasing frequency with which Quicken customer support appears to be abdicating responsibility for errors in their product. 3 or 4 times now in the past two months, I've contacted customer support due to connection errors with several of my billers and accounts. I am normally walked through the same set of rudimentary/scripted steps [that I've already tried; fine, whatever]. But then, at the end, when none of these troubleshooting steps work, I don't get "Oh, well clearly this is not a problem with your specific software...we will get in touch with the financial institution to fix". Instead, I get something to the effect of "Well, this clearly isn't an issue with Quicken, you've got to personally contact your financial institution to fix".

Two things with this:
1. Really Quicken? Since when are problems with your software not your responsibility? I don't care what the error message is, telling the customer to fix it themselves is never the answer
2. In the most recent case, I am unable to add my Target REDCard as an online biller, due to a cryptic "unable to update billers" error [yes, yes, I've tried the fixes discussed on this site]. Quicken says I have to contact Target...as if Target is going to have any idea what to do about this. They're just going to say it's a Quicken issue, and I need to contact them.

I have been a big supporter of Quicken, but this passing-the-buck mentality is quickly sapping my allegiance, not to mention the hours I have wasted because of it. Stop blaming the problem on others (even if it's not directly the fault of your software), and start taking ownership. Even if that means the number of supported financial institutions is cut down by 50%, that's still a better experience in many cases than it is now.
Comments
This discussion has been closed.