New issue with linked online billers and reminders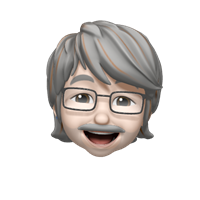 @Sherlock
perhaps you can help. You solved my last on of this ilk for me.
Here's what happened. All Bill Reminders and Linked Billers working smoothly. Then credit card fraud, so they cancelled my card and issued a new one. I went to the account, deactivated online services, reactivated and it found the new account number as expected. Somewhere there it asked if I wanted to link and I did want to have all my history there so chose yes and again, all good as expected.
I deleted the Online Biller and then readded as if new and it found the new account. I created a new reminder and used the new transfer category for the category tag. And the new account number for the credit card. All good again. so far.
Updated Billers and a new bill came in to the account. Perfect. I entered it and it debited the checking account and credited the credit card as expected BUT..
It DID NOT mark the Reminder as paid (just deleted it) and it DID NOT show the Online Biller as paid as all others do, but rather back to awaiting new bill.
I have to think somehow it came about because of linking the two credit card numbers, but maybe not. I have tried everything I can think of to get this right and no luck. Can you (or anyone, of course) help?
Thanks.
~Bob
Answers
This discussion has been closed.