Really odd transaction reminder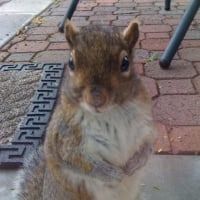 Quicken says I have a bill due and it also says I don't have a bill due.
My AT&T bill was sent and will be paid tomorrow, 2/26/20. Yet Q is showing a "skipped" reminder due 3 months in the future, 5/25/20. Trust me, I did not skip this reminder 3 months into the future.

What a botch that reminders are continuing to skip ahead sometimes. This is still in R25.10 and has been going on way too long.
Quicken user since version 2 for DOS, now using QWin Premier Subscription on Win10 Pro.
Comments