Home
›
Welcome to the Community!
›
The Water Cooler
Investment actions taken due to pandemic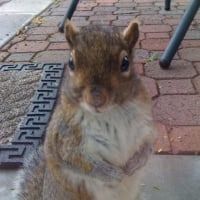 Rocket J Squirrel
SuperUser, Windows Beta
✭✭✭✭✭
Have you tactically changed your asset allocation due to the pandemic and the market's reaction to it? If so, what did you do?

I kept my core allocation pretty steady, but made 2 tactical changes: I underweighted small caps and overweighted health care.
I have cash on the sidelines, but did not use it to buy the dips. I'm keeping it as a safety cushion.
How about you?

Quicken user since version 2 for DOS, now using QWin Premier Subscription on Win10 Pro.

Tagged: