Status of a CheckPay payment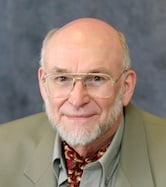 How do I find the status? I set up a large payment for Sept. 7.  It is due Sept. 15 (today). As of last night the payee did not receive the check.  I thought 8 days would be more than enough.  When I click on Status in the Check# column, it says "Estimated delivery Sept. 12."  It is due today, otherwise a $50 late fee.  Who is responsible for that?  How do I find the actual date the check was mailed? Help says to look in the "Last Payment Column." I can't find that column. Is it the Check# column in the register?  Help says I can "Track a CheckPay payment" -- how?  Help says there are three status levels -- Scheduled, Processing, and Sent. Help says I can "verify that the payment has been sent."  How? Where do I find that reported for this payment? Too bad the system actions and the help documentation are not consistent.  It seems like some of the documentation still pertains to the old Bill Pay service (Metavante). 
Quicken user since 1991 (first Windows 3.2 version), Beta tester, accounting partner.
Tagged:
Answers