Associated Bank -- payment failed.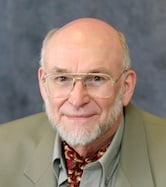 This month I was finally able to schedule a credit card QuickPay payment to this bank (after several months of not being able to).  However, on the scheduled day I received the message:
"Quicken was unable to process your payment because your external bank account ending in XXXXX8737 must first be validated on the Associated Bank website. Your payment has been canceled."
This is the payment account I use for Quickpay.  It was already set up at the bank's website and I have successfully used it to pay the bank directly on their website.  So this message is not correct.  It is really frustrating when Quicken and a payee cannot get  together and enable payments to happen.  Wish we could go back to the old Bill Pay provider (Metavante).  At least it worked reliably.
Quicken user since 1991 (first Windows 3.2 version), Beta tester, accounting partner.
Answers