"Find" in investment registers look for string in all investment registers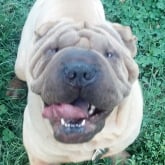 QWin2017 Premier.

In investment registers there is a "Find" link on the right just above the register headings.  In banking registers this location shows a "Search" box.  This is an inconsistency that should be fixed.

That said, the real bug is that for investment registers the Find function looks for the string the user entered in all investment registers, not just the current investment register.  The Search function in banking register functions as expected and only searches the current register.  If the user wants to search across accounts/registers they will use the search function located in the Windows Title Bar.