QWin 2018: Help me understand dialog when converting to linked checking account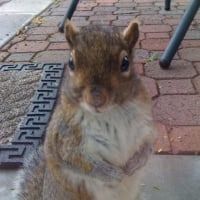 I'm experimenting with showing cash in linked checking accounts rather than in brokerage accounts in QW2018. When converting to linked checking accounts, I periodically see the dialog below.
This transaction was created as a transfer to an investment transaction. If you edit the category, the corresponding transaction will be deleted. Do you want to change it anyway?

I don't know what it means.
There is no indication what "this transaction" is.
There is no indication what "edit the category" or "change it" mean in this context.
There is no indication whether deleting the transaction is the right or wrong action to take here.
Can anyone decipher this for me?
Quicken user since version 2 for DOS, now using QWin Premier Subscription (US) on Win10 Pro.
Comments
This discussion has been closed.