Quicken not prompting to create new security when downloading transactions for a CD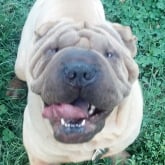 So I've been using Quicken forever (at least it seems) and have never had this problem in my file.  But recently I set up a file for my parents to manage their finances and when I download transactions from Schwab I do not get the popup window asking if I want to create a new security when a transaction w/ a new security is downloaded.
At first I thought it was a mistake but it just occurred again today.  I popped into help under "about managing securities" and found this.
I looked in the online center, at the setup of the account, etc and nowhere can I find anything that indicates there is a setting or such to not prompt the user when a new security is downloaded.  But I'm human so I could have missed something.
The only thing I can think of is that these transactions are buying CDs and not stocks so I'm wondering if that has something to do w/ it but the help text doesn't indicate that the prompt is dependant on the type of security.
Thanks in advance if anyone has any ideas.
Answers