Do you use invoicing for your small business? We want your feedback! Learn More
Schedule B Report - Summary amount doesn't match the sum of the transactions. How to fix issue?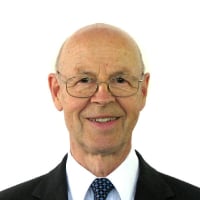 Quicken 2019 HBR 27.1.18.16. 
In doing last year's taxes, I found that for one account, the Quicken Standard Report in the Tax section called "Schedule B-Interest and Dividends" shows a wrong summary amount of $56.76 that doesn't match that of the detailed transactions that total $8.13.
I've isolated this problem to one transaction dated 5/31/2018 using a Schedule B report I've saved from a previous version of Quicken that allows be to use a custom date range of 5/1/18 - 6/1/18. It too reports an incorrect summary interest. The summary is $49.50. If I open the transaction in the report it is $0.87; the same as the account register. 
Figuring the transaction was corrupt. I deleted it. Then replaced it with a new one (typed from scratch; not with copy and paste). The report discrepancy is still the same, showing the wrong summary amount. I ran Super Validate on the file and no error were found.
Has anyone else seen this problem?
There is a similar problem "Reports/Tax/"Schedule A" vs "Tax Summary" vs "Tax Schedule" at 
https://community.quicken.com/discussion/7851398/reports-tax-schedule-a-vs-tax-summary-vs-tax-schedule
Answers
This discussion has been closed.