Matching downloaded transaction changed category to "Uncategorized"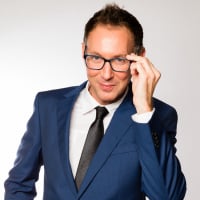 Hi there,
I manually entered a transaction into one of my credit card registers with all the information that I needed: date, payee, category, amount, and memo.
A few days later, I chose "Update All Online Accounts", and Quicken downloaded my credit card transactions into Quicken.
Quicken correctly & automatically matched one of the downloaded transactions to this manual transaction, so I got the "blue pencil icon" next to this transaction. 
Quicken matched the transactions correctly.
However, Quicken wiped out the category that I had previously typed for this transaction, and it replaced it with "Uncategorized".
Ideally, I would like Quicken to retain the category that I manually type in for my transactions, whenever Quicken successfully matches transactions.
Is this a bug? Is there a way for me to prevent this from happening in the future?
Thanks!
p.s. How does Quicken know how to match correctly? Is it a combination of date & amount?
Comments
This discussion has been closed.