Those Chase Payments MIGHT go through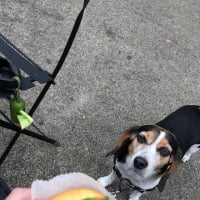 Hi - I saw the alert that the Chase Bill Pay might be disabled; I had two bills due for month end so went to Chase and paid them manually there. Imagine my surprise when the scheduled Bill Pay transactions also went through, so today my Discover Card and Con Ed bills both got paid twice. Once by Chase sending money (my manual transaction) and once by the biller withdrawing from my account (the scheduled Quicken payment).

When you schedule a bill through Quicken, there is no confirmation the payment is pending other than in Quicken. You get no alert from the biller saying it's scheduled, and nothing from my bank saying it's pending or funded - even chem king both websites doesn't conform this. So when Quicken sent the alert about Chase disabling 3rd party bill payments, I assumed this was for any new or pending payment (you know what they say about assumptions).

Can someone at Quicken confirm exactly what happens when you schedule a future bill payment, 2 or 3 weeks in advance. Where is it scheduled, and if I needed to change or cancel it, where is the best place to do it to make sure I know it's happened. At this point I don't really trust it.
Comments
This discussion has been closed.