Do you use invoicing for your small business? We want your feedback! Learn More
Vanguard OL-220-A Workaround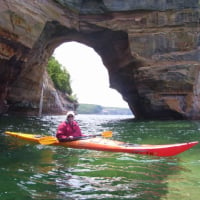 This is behaving more like a Quicken issue given that this workaround results in successful downloads from Vanguard.

1. After receiving OL-220-A error, close Quicken and reopen it.
2. Proceed to an account register associated with the first Vanguard login that threw the error.
3. Click gear icon in upper right corner and select Update Transactions.
4. Enter your vault password and click OK; then click Update Now in the pop-up window.
5. Download will complete successfully.
6. If you have more than one Vanguard login, close Quicken, reopen and repeat the process in an account register associated with that login.  It will throw the error if you do not close and reopen.

The fact that this works indicates that if not a 100% Quicken issue rather than Vanguard, Quicken has the means to automatically create the process in the software to work around the issue.  Looking at the logs, the session cookie process seems to be at the root of the problem.

Adding- Using the Ctrl+F3, Contact Info, Refresh process in Online Center reveals that Vanguard is in a perpetual state of "Banding is up to date. Profile needs updating."  Whereas all of my other direct connect FIs show "Branding is up to date. Profile is up to date."
Answers
This discussion has been closed.