The amount of downloaded transactions doesn't match what's in account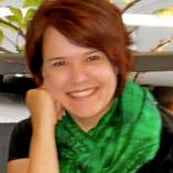 In my checking account details, on the Online Services tab (on Windows), "Reconcile using online balance" is selected. After I download transactions into that account and try to reconcile, Quicken often has to adjust the amount in the register . For example, it might adjust my balance by adding $1500. I click Finish Later when I see an amount that big. That doesn't help though. Eventually some amount has to be added to the account register.

If an amount needs to be added to the register in order to reconcile the account, does this mean that not all transactions are being downloaded?

I'm using Quicken Premier R32.10 build 27.1.32.10 on Windows 10.

I've only had this problem with this checking account at this credit union. I haven't had this problem with other accounts at the same bank.
Answers