Do you use invoicing for your small business? We want your feedback! Learn More
How does Q obtain industry assignments for stocks?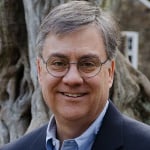 I have recently been looking at a list of stocks, and I notice unusual assignments of the industry/category, e.g., AirBnB is not an Electronic Gaming/Multimedia company and neither is Fiverr (except in a very broad sense, I suppose). I'm interested in where Q obtains this information and how often it is updated?
This discussion has been closed.