Venmo Suddenly Requires 2FA Every Time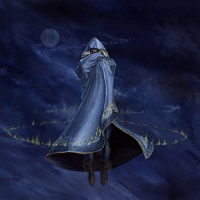 I've used Venmo for years and have always been able to download transactions without a problem. Recently, I went in and transferred the cash I had accumulated into my bank account. Ever since then, Venmo suddenly requires verification every single time I update my online accounts. This has never happened before, and no, I didn't just turn on 2FA. 2FA has always been enabled on my Venmo account, and it has only asked me to confirm my 2FA the first time I logged in. And unlike on my browser, it won't let me "trust" the Quicken connection.
Though that issue is bad enough to warrant posting about... This has also caused another issue. If I don't notice that it's requesting 2FA and complete the confirmation within a minute or so, it completely locks up Quicken mid-download and the only option is to use Task Manager to force close Quicken and start all over again.
I just finally gave up and disconnected my Venmo from online downloads. There are now 2 accounts that I have had to remove online downloads for the same reason, Kohl's and Venmo. Fortunately, I rarely use my Kohl's card, so it's not a big deal to enter those manually... But I receive Venmo payments on a pretty regular basis, so this is going to be a major headache.
Comments
This discussion has been closed.