Should I be using Business Expense or Rental Property Expense categories..??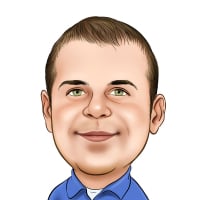 I'm a little confused by the separation of Business Expenses and Rental Property Expenses in Quicken.  The properties are the businesses, so isn't that redundant?

It seems that maybe the "Rental Property Expenses" are what generate my Schedule E, and the "Business Expenses" generate a Schedule C.  Is that correct?

Do I need both, or should I just load everything into the Schedule E?

For example, I had to pay $10.00 for a Certificate of Good Standing.  Neither Business nor Rental Property expenses are giving me a "licenses" type of category by default, so I'm going to have to create it.  But then do I create it under Business or Rental Property?

As it stands now I sort of have a mix of both, so then my Schedule C looks like it doesn't have much on it, and I guess that means my Schedule E is then missing those items.

Should I just put it all under RP / Schedule E and ignore "Business"?

Any information on this would be greatly appreciated.  Thanks!
Tagged:
Answers
This discussion has been closed.