BMO Harris Credit Cards Fail to Download End of Statement Cycle Transactions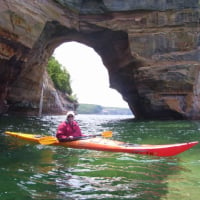 This is a long-standing issue for me but not seen in a search of the community so it may be unique to my data file. But I don't think so given the way credit card transactions are presented for manual download on the BMO Harris website.

Whenever the BMO Harris credit card statement period ends and the current period begins, if there are transactions posted between my last download and a download after the beginning of the new statement cycle, none of the new transactions posted in the previous statement period are downloaded using Express Web Connect. This is unique to their credit cards as the banking accounts download as expected.

This is consistent with the way the credit card transactions are displayed on the website. The API Quicken uses to download transactions seems to rely on the current statement cycle only. No transactions, even if new from the time of the last Quicken download are downloaded from the previous statement period.

Quicken further complicates the issue when manually downloading a QFX from the previous statement period to retrieve the missing transactions; it changes the download method for the account to Web Connect from EWC.
This discussion has been closed.