Can Quicken not support multiple connections from the same bank?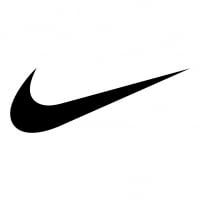 My wife and I have two Amex cards…I am the primary cardholder on one, she is the primary cardholder on the other. I am an authorized user on her card (and I have my own card under this account), she on mine.
It seems like I'm unable to connect both of these to Quicken for download…is that right? If I add mine, the authorization option for both cards shows up in the special Quicken-Amex authorization website…but her card doesn't download transactions. Ditto (but reversed) if I use her login info instead…I can "see" both cards in the authorization, but only hers will download transactions.
This seems a bit dumb…I don't understand why I can't authorize download of Amex Card #1 using my login info, and authorize download of Amex Card #2 using my wife's login info.
Answers