Add Ability to Set Default Columns, Sort and Sizes to Registers (125 Legacy/Merged Votes) (Q Mac)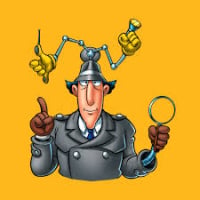 smayer97
SuperUser, Mac Beta, Canada Beta
✭✭✭✭✭
It would be extremely helpful and a real time saver to have the ability to define global default settings for columns names, order and column widths with the following features:
provide ability to define columns selection, order and column widths for each type of account.
include with these settings ability to preserve Sort Order
(Consider using equivalent column names for different account types, e.g. if set to show credit and debit columns for credit cards, use equivalent payment and deposit columns for bank. This will minimize the number of separate default settings needed)
continue to provide ability to override settings on an individual account register basis
provide ability to apply/re-apply default settings to existing account
provide ability to apply settings to all (or maybe a variation to allow the user to select which accounts to apply settings, to select anywhere from 1 to all accounts)
provide a reset to Quicken Defaults
In case it is not clear, should be available for investment accounts too.

--------------------------------

Be sure to

click the little grey triangle under the VOTE count in the

blue

yellow banner

(below), so your vote will count (it may take a moment for your vote to register).

(If the triangle is

black

grey, your vote has already been counted.)



Your VOTES matter!



P.S. I have over 180 accounts, about 90 active, about 90 hidden, so this would be extremely helpful.
Have Questions?
Help Guide for Quicken for Mac
FAQs:
Quicken Mac
•
Quicken Windows
•
Quicken Mobile

Add your VOTE to
Quicken for Mac Product Ideas


Object to Quicken's business model, using up 25% of your screen? Add your vote here:
Quicken should eliminate the LARGE Ad space when a subscription expires


(Canadian

user since '92, STILL using QM2007)
Tagged:
Comments