Top Community Success Tips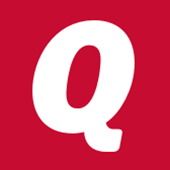 If you're new to the community, welcome!  Quicken Community is a great place to learn more about Quicken and get your questions answered.  It's also an excellent place to check on the status of ongoing issues.  
Here are some tips for getting the most out of the community:
Search First!  This community has been around for a long time - odds are, your question has already been answered.
Review the Announcements - it'll let you know if we're already working on your issue; you can follow an announcement to be notified when your specific issue is resolved.
When you post a question or problem, include your Quicken version and year (for example, Quicken Windows 2016) and your operating system version (Windows 10?  Mac OS 10.12?) to get a faster answer.  Answers can vary greatly depending on what version of Quicken you're using.
Online banking issue?  Be sure to include the name of your bank, how you're connecting, and where you are (U.S. or Canada?).
Show gratitude!  Did an answer help you?  Don't forget to click Helpful or Like on a post or answer to thank our users - they donate their time to help other Quicken users like you - give them a round of applause!
Quicken Kathryn
Community Administrator
This discussion has been closed.