NEW 5/23/17: Critical Update Required for Quicken for Windows, Quicken Canada, and Quicken for Mac u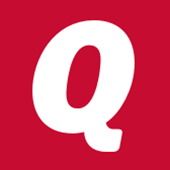 Users will need to update their products to the latest patch release prior to 5/30/17
to prevent service interruption.
Quicken will be updating critical systems on 5/30/17, to enhance stability and ensure the best service possible for Quicken users.  If you're not on the latest Quicken patch release for your current product, you may experience errors, and be unable to use Quicken.  If you are on the latest patch release, you do not need to take any action.
The latest release versions for these products are:
Quicken Windows 2015 US - R12
Quicken Windows 2015 Canada - R4
Quicken Windows 2016 US - R12
Quicken Windows 2016 Canada - R3
Quicken Mac 2015 - 2.8.9
Quicken Mac 2016 - 3.5.6
To update to the latest release of Quicken:Quicken for Windows and Quicken Canada
Go to the FAQs below to download the latest Mondo patch update:
Quicken Windows 2015 (US and Canada)
Quicken Windows 2016 (US and Canada)

Quicken for Mac
Open Quicken and go to
Quicken> Check for Updates
(if you don't see a release available, you're on the latest release)
Quicken Kathryn
Community Administrator
Comments
This discussion has been closed.