Investment allocations graph won't exclude cash in HSA account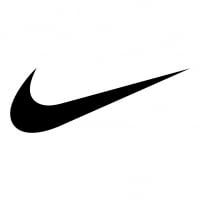 I use the Portfolio > Allocations graph quite regularly to get a sense of my holdings. One of my investment accounts is an HSA, which in addition to the investments balance, has a $1,000 cash balance. I cannot invest this cash, as the bank requires this amount as a minimum balance, so I would like to exclude it from my allocations report (because it's throwing off my reported allocations). When I customize the allocations graph, I can go to the "Securities" tab, and uncheck "No Security (includes cash)". However, when the graph updates, the cash amount from my HSA account is still shown.

I think the problem may be that in my HSA account settings, I have it set so that the cash balance shows as a separate account under "Banking" - when I turn this off, the cash balance is correctly excluded from the allocations graph. In my mind, however, setting the cash balance as a separate account should still have it excluded when I uncheck the "No Security" box. Is this a bug with the software, or is there some other setting I'm missing?
Comments
This discussion has been closed.