NEW 12/11/17: 2018 Release of Quicken Canada now available!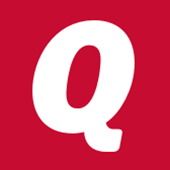 We're happy to announce that our new 2018 Release of Quicken Canada is now available, for both Windows and Mac users!
We're offering two new products for Canadian Mac users, Quicken Starter and Quicken Deluxe. We've also introduced a new Quicken Deluxe for Windows product. These new offerings are part of the Quicken membership program, that eliminates the headache of annual upgrades by providing automatic access to the latest, most improved versions of Quicken.
If you already have a current subscription for Quicken Canada, you'll be automatically updated to the latest product features.
You can read more about our latest products for Canada here: 
https://www.quicken.com/canada
Quicken Kathryn
Community Administrator
This discussion has been closed.