Account Balances Report shows negative cash when there are withdrawals with Splits.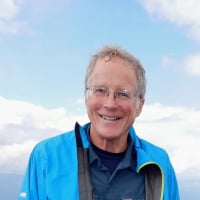 In QWin 2018 R7.5, I am trying to create a report that shows the market value of one security in an investment account over a period of several years. When I try to do this by customizing the Account Balances report to include just that security and account, I get very weird results - much lower balances than expected and sometimes large negative balances, when the actual balance has always been positive.

If I check Account detail on the report's Display customization tab, each column of the report shows the correct market values of the security but also a large negative amount on the -Cash- line. This amount is the same in each column. It appears to match an amount transferred or withdrawn from the account prior to the reporting period using a Split transaction. I get the same result with different securities and different accounts, but the cash number is different in each account.

If, in addition to the security I am interested in, I select "No security (includes cash)" in the report customization, this bogus cash disappears from the report and the correct balance appears in the totals. Or, if I replace the original transactions with individual transactions, eliminating the splits, the problem disappears.

So I have work-arounds, but this sure looks like a bug to me!

This may also explain some weird problems others have been seeing with cash in investment accounts.
QWin Premier subscription
Comments
This discussion has been closed.