Quicken won't recognize security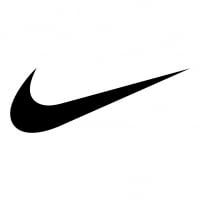 I've got a weird problem here. I want to manually enter a security purchase...the ticker symbol is LBTYA. When I open the investment transaction window, I type "LBTYA" in the "Security name" field and hit tab. This opens the "Add Security to Quicken" window, and the software appears to recognize LBTYA as "Liberty Global PLC".
So...I select this security from the list, and click next. It appears to download all of the security info and gives me a message "Quicken will add the following information for the new security Liberty Global PLC". The name, ticker symbol, asset class, etc. are all correct. So I click "Done" to go back to the transaction window, except the security info didn't get carried over! 
If I enter all of the other info - number of shares, price, etc., and click "Enter/Done", the "Add Security to Quicken" window pops back up and prompts me to select LBTYA from the list all over again. I am unable to save/complete this transaction, and the software seems to be stuck in this endless loop of trying to pull down the info for LBTYA.
Here's the window I'm stuck on...I cannot get LBTYA to "stick" in the "Security name" field.
Has anyone seen this happen before? What to do?
Comments
This discussion has been closed.