Treatment of Cash in Net Worth report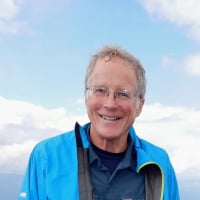 In QWin 2018, something strange appears to be going on with investment accounts in the Net Worth report if "No Security (includes Cash)" is not selected as one of the securities.

I am trying to make a report that shows the value of my holdings in a particular security over time.

I customized the Net Worth Report to show the desired time interval, just investing accounts,  and just the selected security.

The resulting report shows huge negative balances in some accounts, including ones that have never held the selected security. The balances look much more reasonable if I add "No security (includes Cash)" to the selected securities, but then the report includes any actual cash that is in the accounts. 

I was able to eliminate the problems in the accounts that do not hold the selected security by removing split cash transactions from those accounts, but something else is going on here as well.

In each account that holds the selected security, the cash discrepancy first appears on the date the security was purchased and is equal to the total amount of cash that has ever been deposited or transferred into the account minus the cash balance at the end of the reporting period.

Weird!

I realize there may be other ways to get at the desired information, but can anyone explain why the Net Worth report is behaving this way?
QWin Premier subscription
Comments
This discussion has been closed.