Quicken Community Guidelines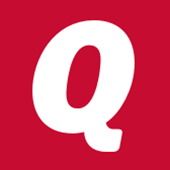 The Quicken Community is composed of real people who collaborate on answers, solutions, and ideas about the products and services they love - and the ones they wish were better. We want you to make your mark here, but we do have a few guidelines. For everyone's sake, we are committed to enforcing these guidelines:


Treat others with respect, and empathy - don't be rude or sarcastic.
The Quicken Community is a user-to-user community designed to connect you with other members who want to discuss or learn more about Quicken.  Let's work together to build a great place where everyone feels welcome to learn and contribute.
Use basic common sense, courtesy and respect other members at all times. Posts and content which are considered to be disruptive, provocative, and offensive or appear to be attacking another user are not only unkind, but are also not acceptable on the Quicken Community. Avoid name-calling, personal attacks, and anything else that would make other users feel unwelcome. 
It is OK to disagree - but be sure to criticize ideas, not people.
Help others by keeping things organized.
Do your best to put content in the correct place so that others can easily find your posts. This way everyone can spend more time in the community discussing Quicken instead of cleaning up.
Choose clear and concise titles for your questions and posts.
Include your Quicken version and computer operating system when you post.
Search for your question before posting it to make sure it hasn't already been asked.
Post your questions in the correct category and include relevant tags on your post.
Stay on topic within a post - if you want to talk about something else, create a new one.
Improve the discussion
Work with us to ensure this community is a great place for discussion:
Use the "Unanswered Questions" section to identify areas where you can show off your expertise and contribute valuable content to the community.
Provide full, complete, and reproducible information so community members can answer your question.
Upvote, downvote, and react to other members' posts to give feedback.  Thank those who help you!
Update your notifications on your "Profile" page to ensure that you don't miss relevant posts.
Use the "Flag" button on any post that you believe is inappropriate or out of place and our administrators will review it.
Moderation Policies
Our Moderators are here to answer questions, help organize the content, and make sure everyone is behaving appropriately in the community.
Moderators have the right to edit, remove, or merge content as they deem fit to maintain the quality of content in the community.
Moderators will be on the lookout for inappropriate, offensive, or off-topic posts. We reserve the right to remove any content for any reason we deem fit.
Moderators will also be on the lookout for individuals who are not behaving appropriately in the community. Inappropriate behavior includes, but is not limited to:
Posting the same topic or issue repeatedly
Attempting to sell items or services on the community
Impersonating another member or misrepresenting yourself
Trolling other community members
Reposting content previously removed by a moderator
Modifying edits made by a moderator
We reserve the right to terminate any membership temporarily or permanently as we see fit.

Participation is voluntary

If the Quicken Community isn't for you, you don't have to stay. We'll miss you, but we'd hate for you to stick around if you're unhappy.

Thank you for considering these rules, which are, themselves, carefully considered. As with any community, it's up to each of us to create and participate in open conversations that can bring us together - and sometimes tear us apart. Our hope is that by sharing our passion, we will grow more passionate, making our financial lives, and Quicken, a little bit better.  We always pledge to be engaged and open to other voices.
Quicken Kathryn
Community Administrator
This discussion has been closed.