What is the impact of an A/R account on the primary checking account?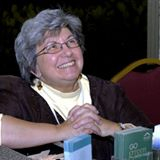 Client is a House Cleaner & works alone.  She's accustomed to just picking up here check when she finishes her work. Convinced client it would be helpful to create invoices , even if we don't actually give them to the client.  But now I'm stuck, having already set up a checking account for her & posted a year's worth of deposits.  Can I set up an A/R account now & what impact does it have on the checking account?  
New territory for me.  I'm accustomed to just doing my own accounts.
Thanks for any help you can provide.
 
Answers
This discussion has been closed.