Schwab Brokerage not reporting Interest correctly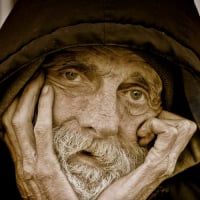 I'm using QM2017 (4.8.3). Starting in mid-April 2018 Schwab stopped moving the cash in the brokerage accounts into Sweep Shares (SWSXX), which paid dividends, into Schwab Bank which paid Interest. Until that time QM2017 reported the Dividends as Dividend Income, which is correct. After the transition to the Schwab Bank the Interest payments starting appearing as Payment/Deposit. The proper type should be Interest Income. After spending considerable time with Quicken Tech Support we came to the conclusion that the problem originated at Schwab's end. A lengthy call to Schwab Tech Support resulted in Schwab's saying that the problem was at Quicken's end. Today I called Quicken Tech Support again and they claimed that, since I was using Direct Connect, the problem had to be at Schwab's end and the only remedy was for me to manually change the Type to Interest Income. I don't know if later versions of Quicken Mac (2018, 2019) address this problem. Regardless, it appears that I am stuck in manually correcting the Schwab Interest downloads. One additional issue, the Interest Income is configured as Taxable. If the interest is paid in an IRA account, one must add an non-taxable payment Type. While tis can be done, it cannot  be added into the Investment Category which is part of Quicken's built-in Categories.

P.S. My Schwab Bank Account does list the Interest payment as Interest Paid and always has.
Answers
This discussion has been closed.