Who's who on the Community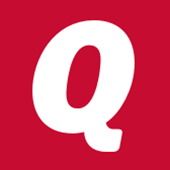 Who's Who
You'll find that there are different user roles here in the community.  Here's a quick guide to what they mean:
SuperUser - these are other users with a master-level understanding of Quicken, who have answered hundreds (and thousands) of questions on the community; they will answer a wide variety of questions centering on how to use Quicken (anywhere from setting up accounts to tracking your investments).
Moderator - these are Quicken employees who are dedicated to moderating the community and answering questions; Moderators can help you with Quicken, but they can also work with you if you've got an issue with your Quicken order or questions about managing your Quicken.com account.  The Moderators will help guide you to support if they can't resolve your issue on the community, and they're available seven days a week--they'll always have the username "Quicken Name" such as "Quicken Kathryn".
Employee - these are also Quicken employees and Quicken experts, but they aren't focused full-time on the community; they'll come in and help on occasion, or to ask for product feedback.  Like moderators, they'll always have the username "Quicken Name" such as "Quicken Kathryn"
Member - a user is any registered member of the community who doesn't fall into the above groups; users can log in to the community, and ask and answer questions. 
Beta Tester - a member of our private beta community, testing Quicken Windows, Mac, or Canada.
Quicken Kathryn
Community Administrator
This discussion has been closed.