Dragging and Dropping to Match Transactions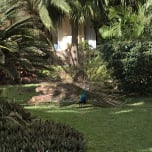 I am unable to drag one transaction on top of another to eliminate the duplicates in my bank transactions after a Quicken for Mac download. For example, I have a certain amount automatically deposited in my checking account every month. I enter it manually and when I download the transactions from my bank I now have two deposits. I thought I was supposed to be able to drag the bank version on top of my manually entered version (or vice versa) and the two would merge. I thought this is how Quicken for Mac "learned" the transaction. This happens every month and I have to delete the downloaded bank transaction. This behavior throws my balances off. This is just one example. It is a frequent occurrence with the bank checking and savings accounts. My bank is Wells Fargo and I am running Quicken for Mac 5.11.0 on Mojave 10.14.4. 
Answers
This discussion has been closed.