Share your experience running QM2007 in a Virtual Machine (VM)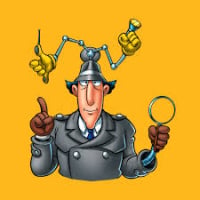 smayer97
SuperUser, Mac Beta, Canada Beta
✭✭✭✭✭
If you try running QM2007 in a VM, such as, VMware Fusion, Parallels, VirtualBox, etc, please share your experience with others below. 
- what works
- what does not
- quirky behaviour
- etc.

Do specify the following:
- what version of QM2007 you are using
- what VM and what version you are using
- what version of the host macOS
- what version of the client macOS running in the VM.
Have Questions?
Help Guide for Quicken for Mac
FAQs:
Quicken Mac
•
Quicken Windows
•
Quicken Mobile

Add your VOTE to
Quicken for Mac Product Ideas


Object to Quicken's business model, using up 25% of your screen? Add your vote here:
Quicken should eliminate the LARGE Ad space when a subscription expires


(Canadian

user since '92, STILL using QM2007)
Comments
This discussion has been closed.