Home
›
Quicken for Mac
›
FAQ'S (Mac)
Quicken Mac FAQ: Where to find a Help Guide for 2016 (onward)?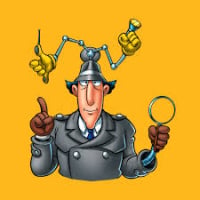 smayer97
SuperUser
✭✭✭✭✭
You want more info on Quicken for Mac? There is no complete manual but the following 
info online
 should help.
First, start with the 
built-in Help in Quicken:
- Quicken Help
and

- Getting Started Guide


Online Help:
For the current version of Quicken for Mac look at:
Additional Resources:Video Help:
Meaning of the status icons
 in QM2016:
Some info about 
Keyboard Shortcuts (
also find the list
 on the Help page in Quicken
 by 
clicking on "Basics"
 on the Help Home screen and scrolling all the way to the 
bottom of the Basics page
.)
FAQs
Release Notes:
If you want to 
track the content of updated releases
 to Quicken for Mac, see here:
Several other avenues for Help:
(If you find this FAQ helpful, please be sure to click "Like", so others will know, thanks.)
Tagged:
This discussion has been closed.