Home
›
Quicken Mobile
›
FAQ'S (Mobile)
Quicken FAQ: Help Guide and FAQs for Quicken Mobile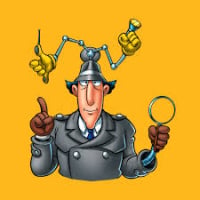 smayer97
SuperUser, Mac Beta, Canada Beta
✭✭✭✭✭
You want more info on Quicken Mobile? There is no complete guide but the following 
info online
 should help.
Notes/Summary:

Mobile is a companion app. It does not have the full feature set so still requires the use of and sync to the desktop version.
Use of QMobile (and/or QWeb) is part of the subscription price for Quicken for the desktop. QMobile syncs data to/from central servers and syncs that to/from with your desktop data. 
Multiple mobile devices can sync the same Quicken desktop data file. Simply use the same Quicken ID on all devices.
The app only syncs cash, credit card, and bank account registers, summary investment data and budgets.

The app only syncs account registers that are in the home currency. It does not support multi-currency.
First, start with the 
built-in Help in Quicken - Quicken Help
Online Help:
For the current version of Quicken Mobile look at:
Additional Resources:Video Help:
FAQsRelease Notes:
If you want to 
track the content of updated releases
 to Quicken Mobile, see here:
Several other avenues for Help:
This discussion has been closed.