Home
›
Welcome to the Community!
›
Community Training (FAQ'S)
The ONLY Official Quicken Support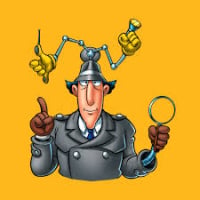 smayer97
SuperUser
✭✭✭✭✭
Be aware that there are scammers that post fake names and support numbers on this forum posing as official Quicken support. 
The only place to reach FREE Quicken support is via chat or phone here
:
https://www.quicken.com/contact-support
for all supported products.There are also 2 more official Quicken #'s:
the same old toll-free number they have always had IS STILL VALID for non-premium memberships: 1-888-311-7276 (this is THE ONLY LEGITIMATE toll-free number for Quicken. They simply no longer publish it on their support page.)
For premium memberships, you have to look up a special number in your Quicken.com account. This will give you front-of-the-line service (using same reps).
Also note that legitimate phone support is only available Mon-Fri 5am to 5 pm Pacific time, holidays excepted. Anyone offering support outside those hours is definitely not legit. Chat is available 24x7.
Note too that legitimate Quicken reps can only request with your permission and authorization to view your screen BUT they DO NOT have the ability to control your computer. If you run into a "Quicken rep" that can control your computer, you are not dealing with legitimate Quicken support.
Also read this to be informed:
Please be aware: Third Party Support Companies
for reference: 
Official FAQ: Quicken Phone Support available
(If you find this reply helpful, please be sure to click "Like", so others will know, thanks.)
This discussion has been closed.