Two new biller issues - yet again @quicken_Sarah can you help?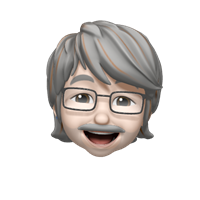 Hi
@Quicken_Sarah
. Happy holidays. Hoping I can get your help yet again with new Online Biller issues. Details here:
1. When I ENTER a bill in Online Billers 4 things should happen:
1. Debit paying account
2. Credit paid to account
3. Show Reminder as paid and
4. Show the OB as paid with paid date.
The first 3 happen no issue. But two things can happen with the 4th on some (not all) accounts. Either it reverts to awaiting new bill OR in a few days it can find the same bill once again asking to enter and not being aware it is already scheduled to be paid. Entering creates a duplicate payment. Skip goes to "awaiting new bill". Chase is the worst here, but not the only account. With Chase, though my credit card had fraud so they issued me a new card. I combined the old card and new when I added the new so I would have all history in one place. Perhaps that was a mistake and if so, how do I fix this? Should I delete the combined account and re-add the new one as a new account? Is that possible?
Sherlock says this is the solution but it worries me to try this. Should I? Is it safe?
"Select the original cloud account, Delete, enter yes, select Delete, Close, and OK"
https://community.quicken.com/discussion/7863974/new-issue-with-linked-online-billers-and-reminders/p1?new=1
2. I now have 2 cards from Chase for different uses. When I added the new account, the old one disappeared from billers (not accounts) replaced by the new and says "already added" when I try to add another chase account (the older one). Both appear to be working in Accounts, but I need both in Online Billers.
Perhaps Chase, Citi and AT&T should be purged from my online billers on your server and reentered? Is there another way for Quicken to recognize I have two account at Chase for billers? And cure the issue 1 as well.
I really want to start a new year with all working and clean - whatever it takes to do that. and hopefully as cleanly as possible.
I'd sincerely appreciate help. Here, email, messages, phone - whatever is best for you.
Thanks, Bob
Answers
This discussion has been closed.