How to show repaid RMD such that net is zero?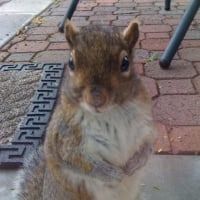 I repaid my 2020 RMD back into my inherited IRA yesterday. I had previously taken cash from the IRA and transferred it to a taxable brokerage account. Yesterday, I reversed that transaction.

Now I am trying to find a way for it to show up as net zero on all reports and planning tools.
If I set the "Transfers In" tax attribute of the IRA to "1099-R:Total IRA taxable distrib.", i.e., the same TLI as Transfers Out, the amount vanishes from the Tax Planner. That's good.
Unfortunately, the amount of the distribution remains in the Tax Schedule and Tax Summary reports. I hoped the transfer in would balance out the transfer out, but not in these reports.
So I'm looking for a better way to handle this. I could simply delete both transfers and that would make the reports and planners look right, but it loses the true history of what happened.
What would you do?

Quicken user since version 2 for DOS, now using QWin Premier Subscription (US) on Win10 Pro.
Tagged:
Comments