Quicken Portfolios: Brokerage Account Portfolio will not refresh (Q Mac)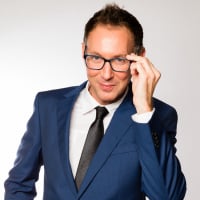 So, Quicken Version 5.18.2 (macOS 10.15.7) is turning out to be a complete disaster.

[removed - inaccurate]

When we enter in new "buy" transactions for stocks that we have recently purchased, the portfolio screen WILL NOT REFLECT THE NEW BUY TRANSACTIONS!!

There seems to be absolutely no way to refresh the portfolio screen to reflect all of these new buy transactions that we have entered into the brokerage account register.

We've even tried quitting & relaunching Quicken, and the portfolio screen STILL WILL NOT UPDATE to reflect our new transactions that we entered!

In other words, the portfolio screen is STUCK IN TIME — at some unknown time that we have no idea when it is stuck in!

Can the Quicken Mac team please fix ASAP?
Answers
This discussion has been closed.